Home
» Traveler Testimonials
Traveler Testimonials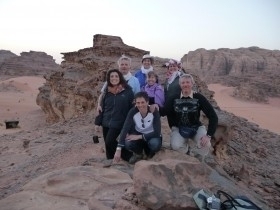 We have just returned (25 March 2011) from a tour to Jordan.
We were 7 friends looking for a different holiday, for something different from the usual packages that are generally offered by tour operators – where you have to follow big groups with one only guide on a bus and you can hardly hear him/her 'cause you ended up sitting in the last row.
Or you travel with a group that can't cope with the standard pace and in the end you can only do everything by halves. We solved the problem thanks to some of us who couldn't stick to the dates proposed by the standard agencies.
Therefore, a little by chance and a little out of necessity, we got in touch with vacanzegiziane.com.
Well, we had a wonderful time. They kept all their promises with professionalism and capability, meeting all our demands. Our experience was fully positive. Enjoy your holiday!
March 2011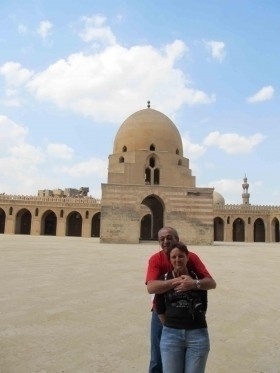 A wonderful trip, beyond any expectation – perfect organization, with no accidents despite the particular time of the trip, taken just after the Egyptian revolution.
Remarkable: the availability, kindness and extreme preparation of the guides, who illustrated and suggested to us the best during our visits to the various sites.
Wonderful climate, unforgettable sites - the agency is absolutely advisable for its reliability, expertise and for its prices.
AN EXPERIENCE THAT YOU HAVE ABSOLUTELY TO DO!

Riccardo and Sandra Palatresi

March 2011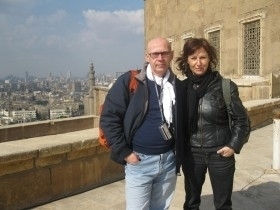 It was to us a great experience, a positive one with no doubts.
A special thanks to our guide Shaban and to our driver Aladino.
Thanks also to Ve Travel services that made us discover places which are not accessible to the mass tourism.
We are 100% sure that we will do our next trip in the land of the Pharaohs with you, looking for other attractive places.
January 2011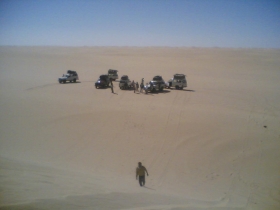 There is nothing better than escaping from the consumerist Christmas's feasts to dedicate yourself to some relaxation in places far from everything and from everybody. Our wonderful trip brought us to the Egyptian desert and to all what we wanted to discover. After the limestone sculptures we found ourselves in front of the incredible and genuine Bedouin hospitality, and an unstoppable wish to go and live there! Thank you Ve travel services for guiding us in our crazy and wonderful trip, through the desert, discovering such a new and fascinating world. This was surely our best Christmas!
December 2010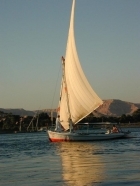 Cruise on the Nile + Cairo: a must do trip.
Full of emotions from the beginning to the end, but the Pyramids are the greatest thing!
At least for us, with the choice of an excellent private guide: tours with them are much more sustainable and you much better enjoy what you see!
November 2010