Home
» Traveler Testimonials
Traveler Testimonials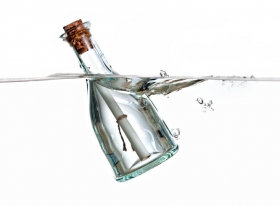 This space is dedicated to You.
To the ones who have traveled with us and to the ones who have the intention to do so.
Diaries, pictures and emotions of our travelers.
Been traveling with us? Send us your own testimonial or feedback or write one on Tripadvisor!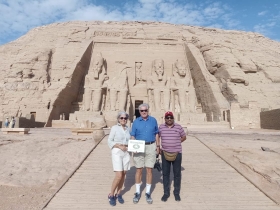 We spent three days in Cairo with a fantastic guide, Mr. Ayman, who drove us through this incredible town explaining us all details of the history and the splendid monuments we visited. Then we moved to Luxor where another great guide, Mr. Emad, was waiting for us to join us during a four days cruise on River Nile. You cannot even imagine the magnificence of the temples we visited and the relaxing moments spent on the upper deck during the navigation. The organization was simply perfect, never had a minimum problem with hotels, boats and drivers. Will always suggest Ve travel services to everybody will think to visit Egypt in the next future!
Bruno and Maria
We spent a 8-day-vacation together with our personal guide Ayman. The experience was beautiful and our guide managed us in a very nice and professional way.
We could get a "real" feeling of Egyptian society and its beauties!
Marc and the group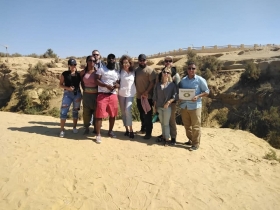 First. Getting everything organized and taken care of was a breeze. They worked with me and 8 others with constant changing of our plans.
Second. The guide, the drivers and everyone involved was so courteous, thoughtful and generally professional.
Third. We had an amazing day. Everyone laughed, smiled, ate great food and was well taken care of.
Well be doing more with them over the next year
Jeremy and the group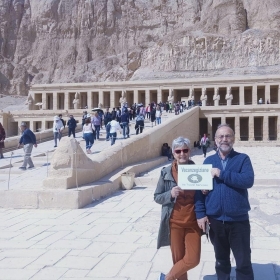 We contacted Jasmine of Egyptian Holidays and within a couple of days we received a quote with a detailed description of the trip we requested. From this moment on, she has always been present to answer all our questions and doubts in a timely and professional manner. We booked with Egyptian Holidays a 4-night Nile cruise from Luxor to Aswan and a 3-night cruise on Lake Nasser with a visit to the temple of Abu Simbel. What to say? the guide Emad has always been present but with discretion. Nothing to complain about its preparation regarding history and archeology: each place was explained in great detail in excellent Italian. The places we visited were breathtaking, and sailing on the Nile relaxing and extremely pleasant. Arrived in Abu Simbel we decided to attend the lights and sounds show: unforgettable. The Omar el Khayyam ship on Lake Nasser is a 5-star hotel in all respects: spacious cabin, excellent cleaning, excellent food. All always accompanied by the super guide Emad. Ultimately an experience to recommend to everyone: both because the places we visited are magical, and because Egyptian Holidays organized everything perfectly and we have nothing else to do but enjoy the trip.
Amelia and Carlo